Deplastify the Planet - US Spring 2020
Presented by Schoolab in collaboration with UC Berkeley's SCET, Deplastify the Planet pairs diverse teams of Berkeley students with corporate partners to design solutions for a range of problems surrounding plastic.
Kick-off until 22 thg 1, 2020

Active from 1 thg 1, 2020 to 6 thg 5, 2020
Demo Day "Deplastifying the Planet" @ UC Berkeley
Join us for the demo day of the UC Berkeley Challenge Lab "Deplastifying the Planet". 5 student teams will pitch their solutions.
Register on Eventbrite
Deplastifying The Planet - Spring 2020
The world is drowning in the plastic that we created, and which takes hundreds of years to decompose. It is a disaster choking our oceans, poisoning our food chains and clogging our landfills. To solve this problem, we must find ways to replace or at least reduce plastic in manufacturing, to reuse, recycle or repurpose the plastic already manufactured, to recuperate discarded plastic from the oceans and landfills, and to destroy plastic responsibly.
Schoolab, is an innovation studio, for 14 years we have been pushing the boundaries of open innovation by enhancing real-life collaboration between students, startups, and corporations. Based in Europe and the Bay Area we develop education and acceleration programs to support global innovators.
We place ethics very high in our values and believe that it should be put at the same level with tech and business when it comes to launching a new idea or venture.
Since August 2019 we have been running a unique program with UC Berkeley called Deplastify the Planet. In this semester-long course, we are bringing together teams of students from various backgrounds and have them answer a challenge submitted by corporate partners.
Not only it is the best way to learn for those students by working on real-life challenges but it is also a fantastic way for corporate partners to get new ideas, access to a great pool of talent, and communicate on a brand's mission. Every semester we look for 6 to 8 corporate partners to join us, sponsor the project, and submit their challenge.
As a whole, each cohort of students and partners is coming up with unique and holistic answers to this "moonshot" project we all have to solve and we know that the value for the partners also relies on the cohort effect.
The DemoDay is the time to acculturate to the issues and observations of other sectors. In this session, 5 multidisciplinary groups worked on very different issues, we propose you to discover an overview of them:
We would like to thank all the clients, tutors and students for this season full of twists and turns, everyone was able to adapt and offer the best of themselves, especially the students whom we thank once again for their adaptation and the work they provided.
The team.
Demo Day "Deplastifying the Planet" @ UC Berkeley
Join us for the demo day of the UC Berkeley Challenge Lab "Deplastifying the Planet". 5 student teams will pitch their solutions.
Register on Eventbrite
May 5th 2020
If you want to attend please send an email to : veronicacargay@berkeley.edu
Meeting with the partners
For the first time the partners meet with the new formed teams. The time to share about the challenge and get to know the environment better. Students share their intuitions before partners give some background on the company.
Observation and ground work
Teams need to grow convictions and get a big picture of their challenge. They run dozens of interviews, meet with mentors and experts to become experts on the plastic ecosystem. The key to this step is to get a generative problem setting.
Ideation
Based on their discoveries the teams put collective intelligence to action and imagine a wide range of solutions to solve the problem highlighted earlier. They pick the 3 most promising avenues trying to offer incremental and disruptive approaches.
Midterm Review
Teams present their solutions to partners, peers and experts. From the feedback they get and the further discussion with their partners they select the most interesting path to pursue for the second half of the program.
From and idea to a concept
Turning an idea into a concept requires some more field work, assessing the commercial potential of solutions, figuring out the technical feasibility, benchmarking and pivoting. The business model generation is also a key part here where teams improve their concept with this well known framework.
Prototyping
A prototype is anything standing between an idea and a product on the market. This step has 3 major objectives :
explore further the concept by materializing products and digital experiences.
Test the desirability of the solution with customers and partners
Convince key stakeholders to support the project
Strategy & Innovations Center is the innovation center of Samsung. Samsung Electronics is a global leader in technology, opening new possibilities for people everywhere.
Founded in 2000 and headquartered in San Francisco, method (methodhome.com) is the pioneer of premium planet-friendly and design-driven home, fabric and personal care products.
Dedicated to bringing health through food to as many people as possible, Danone is a leading global food company built on four business lines: Essential Dairy and Plant-Based Products, Early Life Nutrition, Waters and Medical Nutrition.
Whole Foods Market Inc. is an American multinational supermarket chain headquartered in Austin, Texas, which exclusively sells products free from hydrogenated fats and artificial colors, flavors, and preservatives.
Faurecia is a global automotive supplier. In 2018 it was the 9th largest international automotive parts manufacturer in the world and #1 for vehicle interiors and emission control technology. One in three automobiles is equipped by Faurecia.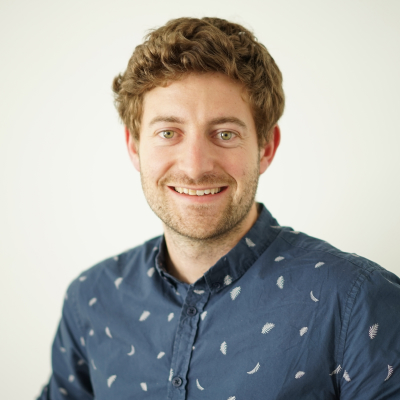 Mathieu Aguesse
Director
Mathieu is the CEO of Schoolab, he is an entrepreneur and has run various open-innovation programs in Europe, Africa and America.
Gert Christen
Lecturer
Gert is a seasoned Innovation strategist and new business launcher. Currently Entrepreneur in Residence at Mach49 and UC Berkeley lecturer for Deplastify the Planet.
David Law
Director
David is the versatile and experienced director of the global academis programs at the Sutardja Center for Entrepreneurship and Technologies of UC Berkeley.
Veronica Cargay
Coordinator
Veronica is a passionate Berkeley student studying Sustainable Environmental Design, she works with several innovation centers, helping to connect students with their programs.