Deplastify the Planet - US Fall 2020
Presented by Schoolab in collaboration with UC Berkeley's SCET, Deplastify the Planet pairs diverse teams of Berkeley students with corporate partners to design solutions for a range of problems surrounding plastic.
Week 4: Interviews & Research until Sep 24, 2020
Solutions that Solve Plastic Pollution
August - December 2020
The world is drowning in the plastic that we've created. Most plastics take hundreds of years to decompose, becoming a disaster choking our oceans, poisoning our food chains and clogging our landfills. To solve this problem, we must find ways to replace and reduce plastic in manufacturing, to reuse, recycle or repurpose current plastic products, to recover abandoned plastic from our oceans and landfills, and to discard plastic responsibly.
Created in August 2019, Deplastify the Planet is a one-of-a-kind project-based class offered jointly by UC Berkeley (SCET) and Schoolab where students work with real-world companies with a single goal in mind – 'deplastify' the planet. Students from all disciplines and backgrounds work in small teams on semester-long projects. Each team is paired with a corporate partner and spends the entirety of the semester brainstorming, building, testing, and solving for how to curb the excessive use of plastic.
With projects that fit into one of these five categories, the program is an amazing opportunity for students to learn by working on real-life challenges while corporate partners find a fantastic way to get new ideas, access a prime pool of talent, and communicate on a brand's mission. Together we find a more valuable way to innovate and solve the plastic problems we face today, while inventing new ways to achieve a less plastic dependent future.
What is Schoolab?
Schoolab is a global Innovation Studio based in Paris, Silicon Valley and Ho Chi Minh City. Over the past 15 years, Schoolab has created a diverse community and network, connecting people and organizations.
We bring together entrepreneurs, Fortune 500 executives, students and innovation experts to design and develop new concepts and processes. Schoolab designs spaces and creates programs that build on diversity between people and organizations to create value.
What is SCET?
The Sutardja Center for Entrepreneurship and Technology is the leading institution at UC Berkeley for the study and practice of entrepreneurship and technology innovation. Founded in 2005, the center created the foundation of the entrepreneurial ecosystem at Berkeley, working to educate students globally on what it takes to start a company, all while giving them the tools and access to experts they need in order to push forward.
Objectives
1
Find new and innovative solutions to problems around plastic by working with companies that face them every day
2
Give students the opportunity to apply their skills to real-world problems, creating a hands-on learning environment and connecting them with industry leaders
3
Help companies achieve a fresh perspective on their business's mission, services and products by collaborating with some the country's top students and talents from diverse backgrounds and expertise
Overall flow
Kick-off

Customer Discovery & Ideation

Design Solutions & Prototyping

Demo day

Landing and follow-up
Team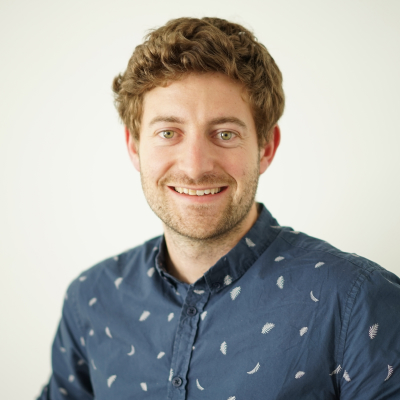 Mathieu Aguesse
Director
Mathieu is the CEO of Schoolab, he is an entrepreneur and has run various open-innovation programs in Europe, Africa and America.
David Law
Director
David is the versatile and experienced director of the global academis programs at the Sutardja Center for Entrepreneurship and Technologies of UC Berkeley.
Veronica Cargay
Coordinator
Veronica is a passionate Berkeley student studying Sustainable Environmental Design, she works with several innovation centers, helping to connect students with their programs.
Kick-off
An Introduction to the program, the projects, and the plastic ecosystem
Week One: Welcome to Deplastify the Planet!
Meet the Partners
Team formation and the first connection between the partners and their teams. Time to share about the challenges, discuss first intuitions and get some background on the companies.
Week 2: Challenges & Customer Research
Week 3: Challenges & Customer Research
In order to understand the company's customers and possible audience, teams will be required to complete a series of interviews and other outreach to get a full understanding of stakeholders. Establish a user persona and upload its details as well as the notes from interviews. See the example and template of the stakeholder map in the toolkit and upload your own.
Observation and Research
Teams get to know and understand the larger system and environments around their challenge. They run interviews, meet with mentors and professionals in order to become experts on the plastic ecosystem.
Week 4: Interviews & Research
This week we're asking you to get to know your challenge, company, consumers, and other stakeholders. Please conduct 10 interviews (or more!), and continue research and development on the industry, company, and solutions currently on the market.
Ideation
Based on discoveries, the teams will put collective intelligence to action, imagining a wide range of solutions to solve their challenges. Continuing their research, students will pick three avenues that offer incremental and disruptive approaches.
Midterm Review
Teams will present their chosen three solutions to partners, peers and experts, using feedback to further discussion and select the most promising path with partners.
Product Development
With one solution in mind, students will continue assessing the commercial viability and technical feasibility, benchmarking and pivoting while generating business models.
Prototyping
What does it take to bring an idea to product on the market? This phase includes materializing products or digital experiences, testing the desirability of these solutions with customers and partners, and convincing key stakeholders to support the project.
Demo Day
The Final Review of projects. Teams will pitch their final products to their peers, experts, partners and a plethora of other guests and stakeholders.
Strategy & Innovations Center is the innovation center of Samsung. Samsung Electronics is a global leader in technology, opening new possibilities for people everywhere.