Deplastify the Planet - VN Fall 2020
Presented by Schoolab in collaboration with Hô Chi Minh University of Technology, HCMC, Deplastify the Planet pairs diverse teams of HCMUT students with corporate partners to design solutions for a range of problems surrounding plastic.
Week 11: Refine and Prioritise concepts until Dec 24, 2020
Solutions that Solve Plastic Pollution
October 2020 - January 2020
The world is drowning in the plastic that we've created. Most plastics take hundreds of years to decompose, becoming a disaster choking our oceans, poisoning our food chains and clogging our landfills. To solve this problem, we must find ways to replace and reduce plastic in manufacturing, to reuse, recycle or repurpose current plastic products, to recover abandoned plastic from our oceans and landfills, and to discard plastic responsibly.
Since 1990, the consumption of plastic in Vietnam has increased by about 10% every year. Per inhabitant this translates from 3.8kg to 41.3 kg of plastic per year (2018) making Vietnamese the third-highest consumer of plastics and subsequently marine litter in ASEAN. In Hanoi and Ho Chi Minh City, about 80 tons of plastic and plastic bags are discharged to the environment each day. In terms of management of this waste, study shows that Vietnam discharges 0.28-0.73 million tons of plastic waste to the ocean each year, or 6% of the world's total figure, ranking fourth among the countries polluting the ocean the most.
Created in August 2019, Deplastify the Planet is a one-of-a-kind project-based class offered jointly by UC Berkeley (SCET) and Schoolab where students work with real-world companies with a single goal in mind – 'deplastify' the planet. Students from all disciplines and backgrounds work in small teams on semester-long projects. Each team is paired with a corporate partner and spends the entirety of the semester brainstorming, building, testing, and solving for how to curb the excessive use of plastic.
Deplastify the Planet will also launch in October in HCMC Vietnam to tackle specific challenge of South east Asia: their context, their culture and particularities.
With projects that fit into one of these five categories, the program is an amazing opportunity for students to learn by working on real-life challenges while corporate partners find a fantastic way to get new ideas, access a prime pool of talent, and communicate on a brand's mission. Together we find a more valuable way to innovate and solve the plastic problems we face today, while inventing new ways to achieve a less plastic dependent future.
What is Schoolab?
Schoolab is a global Innovation Studio based in Paris, Silicon Valley and Ho Chi Minh City. Over the past 15 years, Schoolab has created a diverse community and network, connecting people and organizations.
We bring together entrepreneurs, Fortune 500 executives, students and innovation experts to design and develop new concepts and processes. Schoolab designs spaces and creates programs that build on diversity between people and organizations to create value.
What is HCMUT?
Flagship university in technology teaching and research in Vietnam
Ho Chi Minh City University of Technology (HCMUT) was established in 1957 and has been recognized as a centre of excellence among technological universities in Vietnam.
HCMUT cover a wide range of education program like Computer science & engineering, chemical engineering, Material technology and Environment engineering.
HCMUT has fostered a great network of alumnus, and nurture a deep relationship with corporate partners that have alumnus of HCMUT: DuyTan, Vingroup, Hoa Phat, etc...
Objectives
1
Find new and innovative solutions to problems around plastic by working with companies that face them every day
2
Give students the opportunity to apply their skills to real-world problems, creating a hands-on learning environment and connecting them with industry leaders
3
Help companies achieve a fresh perspective on their business's mission, services and products by collaborating with some the country's top students and talents from diverse backgrounds and expertise
Overall flow
Kick-off

Customer Discovery & Ideation

Design Solutions & Prototyping

Demo day

Landing and follow-up
Team
Quentin Frecon
Program Director
Quentin is the CEO of Schoolab Asia. With an entrepreneurship mindset, he seized the opportunity of Vietnam growth to infuse Schoolab innovative methodologies
Quang-Trân Dao
Project Manager
Quang-trân is a sustainability enthusiast who seek impact wherever he goes. The opportunity of Vietnam was a great chance to help local companies to implement sustainability in their business model
Huynh Ngoc Hanh
Program Cordinator
Hanh is the communication bridge between Schoolab and their Vietnamese counterparts. She is interested in transforming the waste culture at different levels, from government to businesses.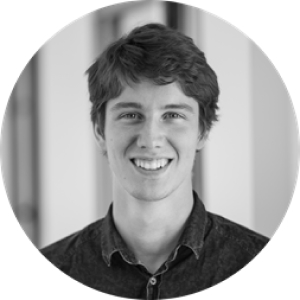 Pierre Rault
Service designer & Workshop facilitator
Reduce drinking package project
Surfider Foundation
In the era of the convenience economy the takeaway industry has been soaring.
To transport drinks, restaurants in Vietnam are mostly relying on single use plastics (with lids and straws) as a way to ensure the drinks don't spill and arrives in the best conditions
"How might we reduce the amount of plastic waste generated by take-away drinks?"
Deplastify HCMUT project
The Incubation Network
With two campuses, HCMUT is an 14-hectare campus in inner Ho Chi Minh City: a staple living place for almost 17 000 undergraduate students.
Managing such a number require an efficient waste management and clean facilities to ensure a comfortable quality of life for students.
"How might we foster good practices and implement adapted infrastructure to deplastify HCMUT campus?"
Plastic waste management project
PTE, Vietaus, THP Group
Recycling infrastructures in Vietnam have the capability to process more high value plastic.
However, the lack of waste segregation in Vietnam diminish the value of plastic waste, affecting HQ plastic supply.
(The loss of value of those plastics on the marketplace also lowers the interest for collection from the informal sector.)
"How might we increase the efficiency of the supply-chain to increase the supply of high value plastic while lowering the amount of low value plastic that is not recycled?"
Reduce food waste in Restaurant
Golden Gate group
Restaurant outing is well integrated in Vietnamese culture; BBQ & Buffet makes the perfect event for family gathering.
Unfortunately, the format induce a lot of waste from the customers, which is why Golden Gate Group commit to find innovative solution to tackle this challenge.
"How might we reduce the food waste in Golden Gate restaurant chains?"
Desalinate Mekong Delta
Yara
Vietnam is in one of the regions that are affected the most by climate change and salinity intrusion is one of many problems that comes with climate change.
Many farmers in Mekong delta is facing the problem of salinity intrusion and are on the edge of losing their crops and livelihood.
"How might we counter the problem of salinity intrusion in Mekong Delta?"